Settle Into These
Community

Perks

Bella Vista offers distinctively designed two- and three-bedroom apartments and townhomes in a variety of spacious floor plans.
Location,
Location,

Location

Discover lush, meticulously landscaped grounds and abundant community amenities, all within walking distance of exceptional recreational opportunities at the lake and Gene Coulon Memorial Beach Park.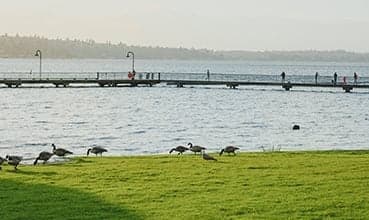 Entertainment
Bike tours, movies and more!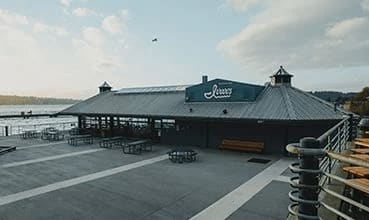 Great Dining
See a list of near by restaurants.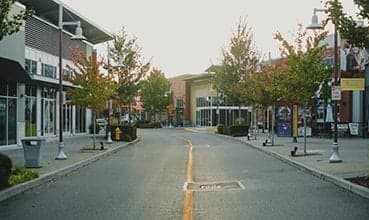 Shopping
Close to the mall and everything else!
Choose Where Your
Magic

Happens

Our residents
love

living here
Testimonials
The staff is very informative, great customer service, very welcoming. The location is very convenient, close to freeway, shopping, downtown and across the street from a beautiful park/lake. Apartments that make you feel like a home !!! Spacious!!

- Yadira
Beautiful, clean and great area! I know we will be very comfortable here. Staff is also very kind and showed us around this beautiful complex.

- Cynthia
I have the utmost respect for the Office team. The ladies are very professional with a very kind approach. The maintenance personnel is also very responsive and professional as well.

- Miguelina
I have been pretty pleased with living here so far. The price was better than anything else we found, and the location is nice. Parking is not ideal, especially if you like to have visitors, but we knew that going in. Haven't had any issues with noise, and people seem to be generally friendly.

- Anonymous
Wonderful start!!!! Looking forward to our beautiful new home!!! The location is fantastic and the view is breathtaking. Can't wait to meet our new community!!!

- Michael
The level of investment and care in the signing process of the new lease is refreshing and very much appreciated. Thank you for spending this extra bit of time which makes the process of moving in so much better.

- Mark
Management does a good job in keeping the community nice. Perfect location across from the lake, walking distance to the beach and to the Landing.

- Daphne
We have been here less than a month, but I can say that the community seems well kept, and the staff is super friendly and nice. This is the first apartment community I have lived in where they valet your trash. That is definitely an appreciated amenity!

- Amy
Great staff and has always been helpful regarding any inquiries I've made in the past. I've been there for a little over a year now and truly enjoy the location.

- Deena
I love the location and great community. The only thing that parking is limited , but all in all I enjoy calling this place home for my family.

- Jimson
Quite neighbors and conveniently close to shops, dining and nightlife. Being right across from lake Washington is a plus! Super close to freeways.

- Jeff
Bella Vista is awesome! The lake view is amazing and it's so close to lots of different amenities! Seattle is super close too. It's one of the best communities in Renton.

- James
Great location, I like to just step out of the front door and take a walk in the park. The staff is super friendly and helpful whenever we need whatever.

- Stefanie
The place has been great! The staff is very friendly and helpful. I especially like all of the online services. All the move in defects were rectified quickly and professionally. Thanks!

- Michael
Amazing place! It's so close to the water, shopping and everything. Anything you could think to do for entertainment is is within 20 mins or less.

- Edward
The apartments are spacious and very well maintained (love the private garage). The staff is helpful and informative and the view from the balcony is spectacular!

- Ken
Love the location of Bella Vista. My neighbors are great. And the on-site staff is always very friendly and responsive and makes me feel that they really care about the residents.

- Anonymous
We love it here. The apartment complex are always clean and well maintained.Everyone is so friendly and respectful. Love the view of lake Washington.

- Raul
Staff is friendly and always willing to help. Community is is thriving and active. Grisel and Jennifer go above and beyond to fix any concerns.

- Lazouich
Staff is friendly and always willing to help. Community is is thriving and active. Grisel and Jennifer go above and beyond to fix any concerns.

- Lazouich
I enjoy living here at Bella vista very much. It is always managed well and kept clean which I appreciate. Also, the location is very convenient.

- Kevin
Very clean and courteous staff with a great location. The staff were very helpful with the townhouse and community tour. They were very professional.

- Eileen
I love it here. It's peaceful, beautiful and so comfortable. Staff here have been wonderful and friendly.

- Cindy
We have loved living here so far! The area is amazing and everything has gone above our expectations! The community is quiet and everyone has been friendly.

- Tracy
Great place to live! Amenities are good. People are really nice. We rarely hear our any noise from our neighbors. The view of lake Washington allows me to see stunning sunsets.

- Martrel
Good location and great views. Maintenance staff is outstanding. Lived here 3 years and counting. Nice park and hiking trial right across the street. Pet friendly community. Also non-smoking community

- Steve
Its been really nice here and I like the garbage program. I also appreciate how the Jacuzzi is very private and the whole pool area is just very nice.

- Cassandra
Good experience so far easy application process easy to look at and in a great location. Who wouldn't want to live right across from lake Washington. Great restaurants in the area and commute to work is super easy.

- Staci
Grisel is great and really acknowledged our concerns and took the time to show us around the complex. The entire process was done online and made it super easy.

- Samantha
Very quiet calm area, could use a bit more parking but otherwise great! Maintenance does great at taking care of issues in a timely manner..

- Johnathan
The apartments are spacious and very well maintained (love the private garage). The staff is helpful and informative and the view from the balcony is spectacular!

- Ken
Incredible views, friendly staff, quiet neighborhood. Great Value!

- Windy
My wife and I moved here 8 years ago and Jennifer is by far the best manager we have had...She is always great with follow-up, has a positive attitude and immediately addresses any concerns...Very worthy of her NW Region Manager of the Year award...Keep up the great work, Jennifer! ;0

- West
Beautiful view great management team convenient distance to the landing, shopping mall etc

- JJ
This has been a wonderful community to live in. Maintenance and Office staff are friendly and quick to react to the needs of the residents. Location is great and the community is quiet.

- Cynthia
I don't know who loves our new home more. Me, husband, kids or dog?! It's awesome and the space can't be beat! Looking forward to settling in.

- Kitty
We have loved living here. The community feels secluded and is in a fantastic location near the lake. The price is reasonable compared to other nearby apartments.

- Madison
Great location, affordable pricing, plenty of amenities, and a great staff and maintenance team! A bit hard to get around without a car, but The Landing is within easy walking distance, when you need something quick. I feel very at home here!

- Noel
One of the better properties I've rented from in the south sound.

- Anonymous
All is great here! I love the neighborhood, we have a great view as well! My family loves this place, we really recommended. The only thing might've the parking but everything else is great!

- Yecenia
I've been incredibly happy living here. Office staff responds quickly and will do everything they can to fulfill needs. Maintenance is amazing.

- Cynthia
Enjoying every season @BellaVista. Amazing views of Lake Washington in this community, I love to take a walk/ hiking right outside of the house. Pet friendly, Safe and clean neighborhood or take a couple steps to the Coulon Beach Park as well.

- Anonymous
Love it here! Customer service is amazing. We've always been treated fairly and with respect. Anything goes wrong, they are there ASAP working to fix any problems we have.

- Roger
Excellent staff excellent maintenance truly enjoy living here. Safe neighborhood with great views as well. Food truck days are also a favorite

- Daniel